Family & Real Estate Law Firm in Vaughan, ON
Jas spent the first four years working with a very talented senior family lawyer in Toronto, who provided him with the opportunity to learn complex family law issues. In 2019, Jas decided to start his own practice, focusing on civil litigation and family law.
Jas has experience litigating matters at all levels of courts and is well versed in resolving complicated parental disputes and financial disputes arising out of separation. Jas also has a keen interest in real estate, corporate and commercial litigation.
In Jas's spare time, he enjoys spending time with his family and watching the Philadelphia Eagles.
Reported Decisions:
Farooq v. Hawkins, 2018 ONSC 4841 (CanLII), http://canlii.ca/t/hthh4
Newcastle v. Newcastle, 2018 ONSC 5121 (CanLII), http://canlii.ca/t/htqfd
Benzeroual v. Issa and Farag, 2017 ONSC 6225 (CanLII), http://canlii.ca/t/h6q61
Benzeroual v Issa and Farag, 2017 ONSC 3655 (CanLII), http://canlii.ca/t/h4bh1
Lawrence v Lawrence, 2017 ONSC 431 (CanLII), http://canlii.ca/t/gx6b6
Ruffudeen v. Coutts, 2016 ONSC 3359 (CanLII), http://canlii.ca/t/grvk8
Dimartino v Dimartino, 2016 ONSC 7461 (CanLII), http://canlii.ca/t/gvvfz
Foulidis v Foulidis, 2016 ONSC 4819 (CanLII), http://canlii.ca/t/gsqh4
L.C.F. v G.F., 2016 ONSC 6732 (CanLII), http://canlii.ca/t/gvcp2
Membership and Activities:
Member, Law Society of Ontario
Member, Advocate Society
Member, Toronto Lawyers' Association
Member, Peel Lawyers' Association
Member, York Region Law Association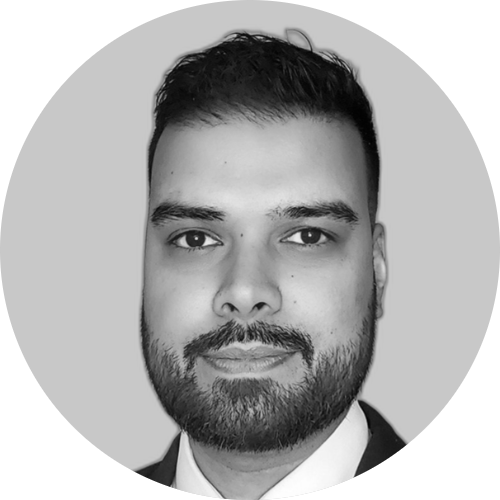 Balpreet's practice is primarily focused in the areas of civil litigation, real estate, mortgage law and secured lending. Balpreet works with clients on a broad range of issues ranging from contractual disputes, mortgage enforcement and remedy work, real estate disputes, civil fraud, partnership and business law disputes, employment and wrongful dismissals, landlord and tenant matters, to claims for unjust enrichment..
Balpreet's client base ranges from first-time homeowners to sophisticated corporations seeking trusted legal advice.
Balpreet has assisted in matters directly before the Supreme Court of Canada, Court of Appeal for Ontario, and have appeared before the Ontario Superior Court of Justice, Court of Justice, Small Claims Court, and Landlord Tenant Board.
Reported Cases:
Membership and Activities:
Member, Law Society of Ontario